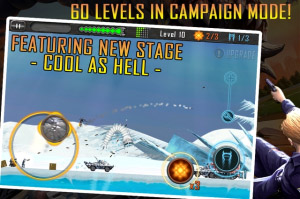 Tag:
Death Worm
Overview :
Death Worm v1.0 for blackberry playbook games
File Size: 20243 KB
Required Device Software:
Tablet: 1.0.0 or higher

Description:
Meet the highly anticipated BlackBerry version of the *ORIGINAL* Death Worm game - a Top-50 indie game of all times according to indiegames.com!
Control the mind-boggling underground monster with your finger! Eat people, animals and birds, blow up cars and tanks, bring down planes and helicopters, defeat the army and even the aliens!
The game features:
* 60 levels on 4 different locations
* 3 bonus mini-games
* explosive survival mode
* 50 enemy types
* 4 worm types

i hope you like it.