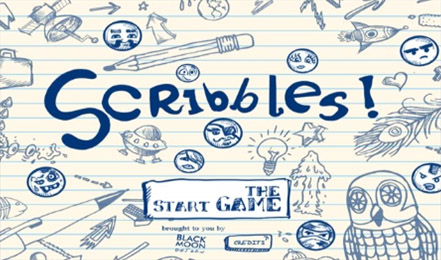 Tag:
Scribbles
Overview :
free Scribbles v3.1.2 for blackberry playbook games
Required Device Software:
Tablet: 1.0.0 or higher

Description:
★ SCRIBBLES! WAS PREVIOUSLY KNOWN AS DOODLE BLAST ★
Meet the Scribbles!
♦ Great, fun physics puzzle with doodle theme.
♦ Draw lines to guide the Scribbles into the Box.
♦ You have limited ink on each level - use it wisely.
♦ There are 90 awesome levels in total and we're working hard to bring you more!
♦ Each level has its' own background story. Laugh out loud when you'll see some of those.
♦ Obstacles can move around and make a level more challenging.
♦ Be careful - the Scribbles can be crushed when they get stuck between moving obstacles.
Enjoy great puzzles, realistic physics, funny, friendly Scribbles.
You're gonna love them :)

Try it, you won't regret it!