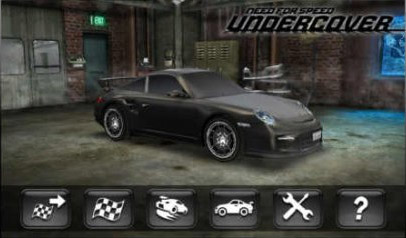 Tag:
PlayBook
NEED
Overview :
NEED FOR SPEED Undercover v2.2.0 for BlackBerry PlayBook Games
Required Device Software:
Tablet: 1.0.0 or higher
Description:
Real cars! Real fast! Drive the world's #1 critically acclaimed racing franchise on the BlackBerry® PlayBook™. Race 20 of the world's fastest, hottest cars, like the Porsche Carrera GT. Each one boasts its own style and performance output. And with Quick Race Mode you don't have to wait to unlock them!
With HD-quality graphics built specifically for BlackBerry® PlayBook™, highly responsive controls, and exclusive game modes, get ready for a white-knuckle driving experience that will leave you breathless.
SUPPORTS HDMI! Output the game to any HDMI-supported device, such as your television. Can you handle the most immersive audio and visual racing experience on the BIG SCREEN?
ALL NEW QUICK RACE MODE: Want to take a break from the story? Try Quick Race mode and race any of the 20 cars from the Tri City area before you unlock them. Step outside your career and instantly race any unlocked track.
8 CHALLENGING RACE MODES: Power through Head-to-Head Action, Highway Battle, and Cop Takeout. Race undercover in 24 covert missions.
3 UNIQUE ENVIRONMENTS: Push your car to the limit as you burn through exhilarating cityscapes, snaking countrysides, and gritty seaside docks.
CUSTOMIZE YOUR VEHICLE: Trick out your ride with aftermarket spoilers, multiple wheel options, cool body kits, and paint schemes.
INCREDIBLE RACING VISUALS: Sweeping camera angles and gnarly car-crash sound effects heighten your driving experience.
EARN PERFORMANCE UPGRADES: Punch it with extras like Boost, Speed, Acceleration, and Handling.
Terms of Service
http://tos.ea.com/legalapp/mobileeula/US/en/ofp/