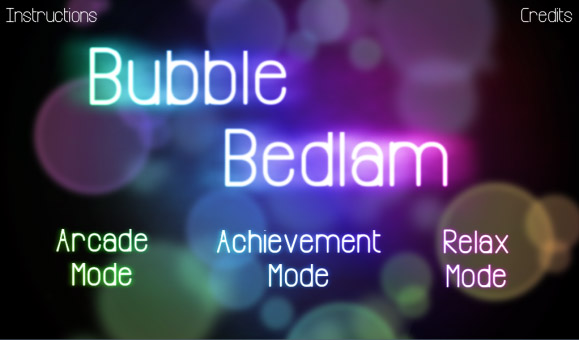 Tag:
Bubble Bedla
Overview :
free Bubble Bedlam v1.3 for playbook games download
File Size: 4 MB
Required Device Software Tablet: 1.0.0 or higher

Description:
Pop bubbles for high scores and manage obstacles in a race against the clock!
Play one of 3 game modes: Arcade, Achievement, or Relax.
Choose your level of difficulty and unlock more as you progress up 100 levels with increasing challenges.
Earn bubble points with every pop - your ticket to special powers that can get you out of a tight situation.
Most of all, have fun!