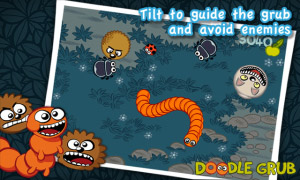 Tag:
PlayBook
Doodle Grub
Overview :
Doodle Grub v1.0.0 for blackberry playbook games
Required Device Software:
Tablet: 2.0.0 or higher
Description:
The Apps has finally arrives on your Blackberry Playbook device!
Tilt your device to navigate the grub eating apples as you go. Enjoy the food and grow in length. But be careful! Avoid collisions with nasty enemies moving around that will take the segments they touch. Once they hit the grub's head - the game is over!
FEATURES:
- Charming cartoon graphics in HD
- Intuitive and responsive tilt controls
- Save your best score in the leaderboards
- Twitter and Facebook support
- Play with your friends, share your high scores, discover secret achievements and compete for the top spot on the leaderboards!
Doodle Grub is a fun and addicting treat for kids and adults alike, the whole family will be addicted!
* FOLLOW US *
Twitter: http://twitter.com/DoodleGrub
Facebook: http://facebook.com/DoodleGrubGame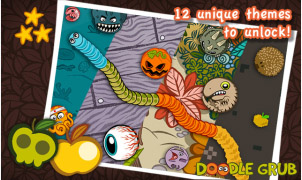 Come on, download this game for your playbook.