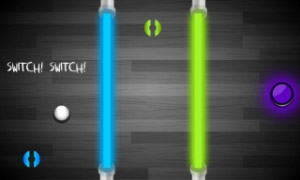 Tag:
PlayBook
SwitchBalls
Overview :
free SwitchBalls v1.0 for playbook games
Required Device Software:
Tablet: 1.0.0 or higher
Description:
Play "Switch Balls" and beat all 38 challenging and unique stages. On your way through the different levels you will see wormholes, portals and even beam-switcher. This game is optimized for accelerometer-controls and has great physics logic inside it. Graphics an backgrounds are polished in every way. This game is just an eye catcher.
Features:
- Accelerometer controls
- Great background music
- and many more
Have fun with "Switch Balls".
If you like the playbook app, Please share to your friends!