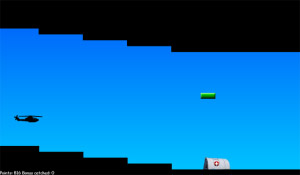 Tag:
Helico
Overview :
free blackberry playbook game : Helico v1.1.0
Required Device Software
1.0.0 or higher
Description:
Helico is an arcade game in which you control helicopter. Points are given for passed distance and for collecting packages with medicines. Aim of the game is to get as many points as possible. Player have to carefully move to avoid obstacles. The labyrinth is generated each time the game runs, making each play unique and challenging, since player never know what to expect next.