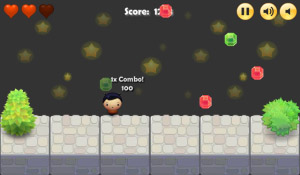 Tag:
Gem Style
Overview :
Gem Style v1.1.2
Required Device Software:
1.0.0 or higher
Description:
Multitasking at its finest!
GemStyle starts out easy… but then all hell breaks loose! Hopefully your reflexes are quick enough to rank up!
The Object of GemStyle is actually quite simple, don't lose all of your lives. However, this becomes increasingly difficult as more controls are added, and objects appear more frequently as the player progresses through GemStyle.