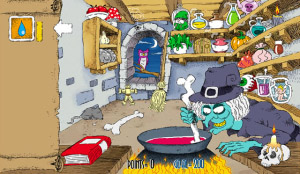 Tag:
beauty
Potion
Overview :
Potion of Beauty v1.0.5
Required Device Software: 1.0.0 or higher
Details:
Make the perfect potion mixing the correct ingredients, but don't fail or you'll become a ...
This game is about exploring formulas and mixing ingredients to turn a witch into a beautiful girl.
The game will show you a "hint" of the next ingredient and you have to find an ingredient to drop into the mixing pot.
A game guide can be found at: http://cerebralgames.com/potion-of-beauty-guide/