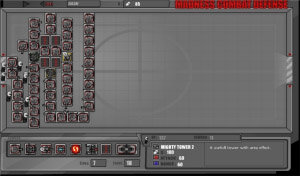 Tag:
Defense
Combat
Madness
Overview :
Madness Combat Defense v1.0.4
Details:
Great Tower Defense game. Pick up towers on the lower left, and place them in the field. Stop the madness men before they can cross the field. Made with Krinkels permission
Controls:
Drag towers from the lower left and place them in the field.
Madness men will attempt to cross the field from left to right.
Use the towers to destroy them as they cross. Use the placement of your towers to force the madness men to take longer paths.
See in-game instructions for more.