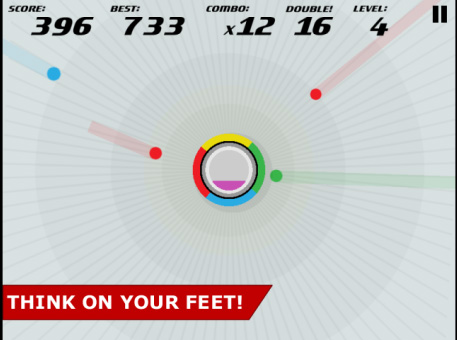 Tag: Wheel Chroma
Overview :
Chroma Wheel for playbook game

Match the colors to absorb the incoming meteors! Every meteor you successfully absorb, you grow bigger and gather energy to level up!
Test your reflexes in this puzzle / action game, and get ready for some surprises along the way!
Can you do all the challenges? Can you get into the high-score list?
Prove you're the best player there is!

enjoy.