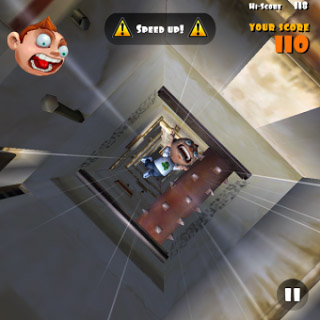 Tag:
Falling Fred
Overview :
Falling Fred v1.1.1 for blackberry playbook - Lead Fred in his futile exercise to avoid the inevitable - becoming a human slice of minced meat. Dodge obstacles, avoid limb damage when possible but remember to keep your head attached to your shoulders (and without smashing it too much), or it's the end of the trip for you.

Version: 1.0.1.16
File Size: 29 MB
Required: Tablet OS 1.0.7 or higher

Description:
Still, it's not all doom and gloom! Regardless of any massive injuries, Fred will survive to tell the tale, and re-enact his deeds.
Key Features
* Plunge through over 28 different hazards
* Watch the replay of your "landing"
* Dismemberment and gore galore for the whole family (assuming that all your children are 21)
* Amazing 3D sounds!