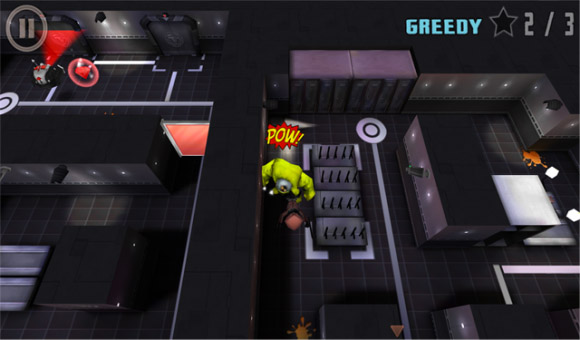 Tag:
PlayBook
Critter Esca
Overview :
Critter Escape v1.0 for blackberry playbook games - Escape from a secret research facility in this stealth-based adventure game. Play as a test specimen and work your way through the corridors of the facility, avoiding guards and collecting items. Intuitive controls and comical animations make Critter Escape a game that any player can enjoy.

Version: 1.0
File Size: 69 MB
Required: Tablet OS 2.0.0 or higher


AWESOME FEATURES:
• Stealth gameplay and puzzling levels test your brains and reaction speed.
• Cute central character with hilarious animations.
• Crazy, mutating power-ups change the way you play the game.
• Over 120 unique levels to escape from.