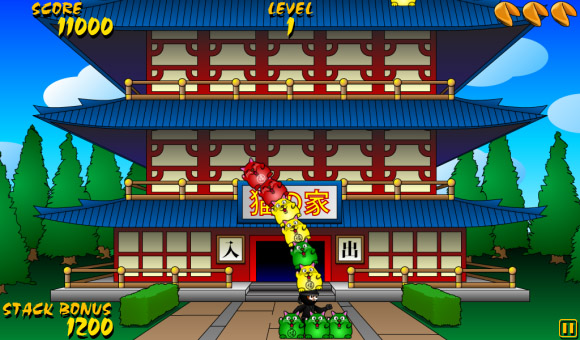 Tag:
Overview :
Rucky Cat Barance Ninja v1.0 for playbook games
File Size: 4 MB
Required Device Software Operating System: 2.1.0 or higher

Description:
A fast, frenetic game where you control Takeshi the Ninja by tilting your device left and right as he catches cats on his head as they leap through the air, stacking them higher and higher. Keep the cats from falling to keep the stack high and increase your score. The cats are tricky, though, so watch for bonus prizes and avoid the bombs! If you miss, you'll receive a fortune cookie. If you complete the level, Takeshi's friend Hoshi will reward you with her words of "wisdom." It's old-school arcade fun!
i hope you like it.