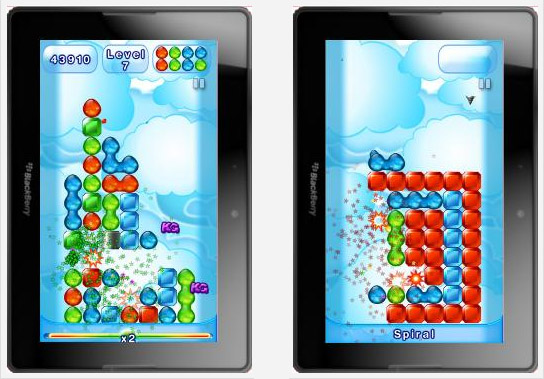 Tag:
Ka-Glom
Overview :
Ka-Glom HD v1.0 for blackberry playbook games
File Size: 4477 KB
Required Device Software:
Tablet: 1.0.0 or higher

Description:
Ka-Glom is a high-pressure game of falling blocks. Of the two block types, only the Ka-Glom jelly is explosive. Connect four Ka-Gloms of the same color to start an explosive reaction eliminating all connecting blocks of that color. In building huge chain-reacting explosions your Ka-Glom Factor increases and the bonus points multiply. Play in Survival mode for a classic puzzle experience or try some deep thinking with the Puzzle mode.
Features
-3 Different modes of Play: Normal, Time Attack, and Puzzle Mode
-Hidden modes to be unlocked
-Learn how to play with an easy and quick tutorial