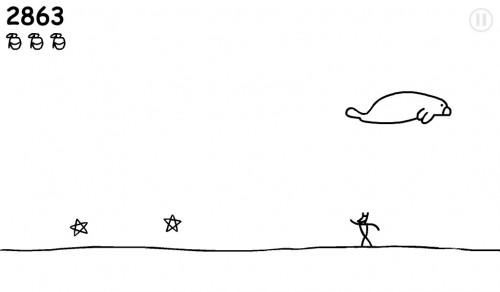 Tag:
Oh the Huge
Overview :
Oh the Huge Manatee v1.1 for blackberry playbook games
File Size: 926 KB

Required Device Software:
Tablet: 1.0.0 or higher

Description:
Dodge falling sea life and accumulate mega-points in this wacky avoider game that is even more ridiculous than it sounds. Tilt your device to control the direction of your player. Avoid the falling sea life while trying to collect stars for points, grenades for destruction, super shoes for extra speed, force field bubbles for extra protection, and even an uzi to let off some steam on those bouncing blubberous mammals.
Featuring a global highscores leaderboard to see how you stack up against the rest of the world!