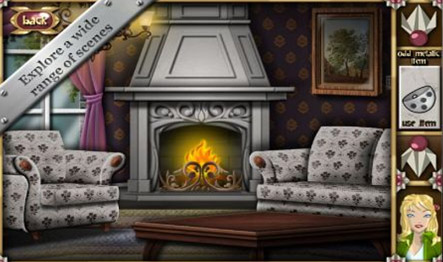 Tag:
Secret
Arcanesium
Overview :
The Secret of Arcanesium v3.0.2 games
Required Device Software:
Tablet: 1.0.0 or higher

Description:
It all started when I received the message from Professor Baumgartner.
I was excited to know that Arcanesium was now a reality but…
..The professor had disappeared and he didn't want me to contact him!!!
Ominous thoughts raced through my mind.
Was the professor in some kind of danger?
I had to find out…
…But first I had to get to the professor's lab.
Enjoy the first episode of this entertaining point and click adventure to embark upon a journey to discover the 'Secret of Arcanesium'
Features:
Simple point and tap game play aimed especially for mobile devices
Wide range of scenes to explore
Numerous challenging puzzles
Non-linear game play
Auto save game facility
For those who are stuck in the game get the walk through here
http://www.facebook.com/photo.php?fbid=379281228793185&set=a.229769237077719.74671.225717777482865&type=1