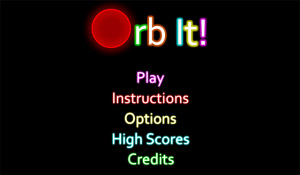 Tag:
Orb It
Overview :
Orb It! Lite v1.0 for blackberry playbook applictions
Required Device Software
1.0.0 or higher

Description
Tap and link orbs to destroy them before they collide. Three different endless game modes (Classic, Arcade and Waves) provide variations on the gameplay, including special orbs and power-ups. You'll have to be quick with your fingers to get a high score!
This lite version of Orb It! lets you play the Classic game mode and submit highscores of up to 50,000. To play the other game modes and to submit highscores of any amount, please buy the full version.