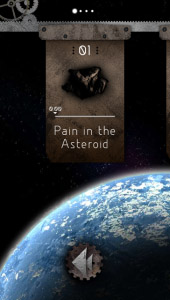 Tag:
aitch playbo
Overview :
free aitch v0.3.7 for playbook games
Required Device Software
1.0.0 or higher
Description
You are Mr. Aitch, assistant to a brilliant but dangerously forgetful scientist. You must go behind him and turn off his experiments before they wreak havoc on the universe!
Solve puzzles and get to the switch by aiming and launching your ship. Avoid dangerous asteroids, use the gravity of nearby planets and stars, and bounce off of exotic Rimorr Fields. There might be more than one solution! You get additional points for accuracy and the number of elements you interact with.
Free version comes with one ship type and 36 levels. Premium version will be released soon!