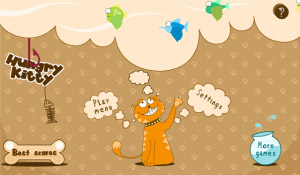 Tag:
Kitty
Hungry
Overview :
free Hungry Kitty v1.1.1 games for playbook
Required Device Software: 1.0.0 or higher
Description:
Hungry Kitty is adorable. And hungry!
Pop the bubbles in the fish tank to find the fish and feed Hungry Kitty. Choose from three levels. The third one is a real toughie!