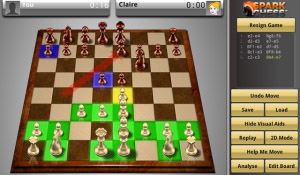 Tag:
SparkChess
Overview :
SparkChess v1.5.1
Required Device Software: 1.0.0 or higher
Details: SparkChess is a fast & fun chess game with great graphics and many tutoring facilities, ideal for learning and practicing chess. It does not require an internet connection; it has its own AI engine with three difficulty levels (Beginner to Advanced).
SparkChess has gorgeous 3D graphics, a Board Editor with FEN string support, replay, visual aids, move suggestions, board analysis and more.