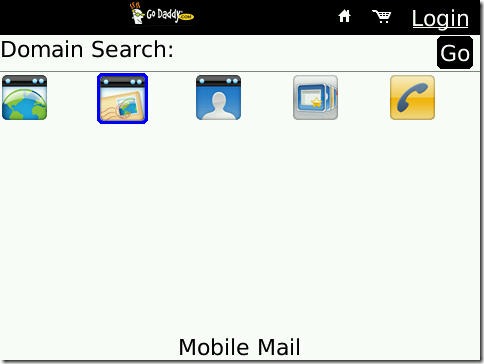 Tag:
9650 apps
GDBlackBerry
Overview :
Model:
Blackberry 82XX Series (240x320) Pearl Flip Devices Models: 8200, 8220, 8230/Blackberry 8350i (320*240) Related Devices Model: 8500, 8520/Blackberry 83XX Series (320*240) Curve Devices Models: 8300, 8310, 8320, 8330 / Blackberry 87XX Series (320*240) Devices Models: 8700c, 8700r, 8700f, 8700g, 8703e, 8707, 8707g, 8707v .etc /Blackberry 88XX Series (320*240) Devices Models: 8800, 8820, 8830 .etc /Blackberry 89XX Curve Series (480*360): 8900(Javelin), 8910(Atlas)/Blackberry 90XX Bold (Onyx) Series (480*320) Devices Models: 9000, 9020(Onyx)/Blackberry 96XX Tour (Niagara) Series (480*360):9600, 9630, 9650(Tour2), 9700(Bold) /Blackberry 95XX Storm Series (360*480):9500, 9510, 9520, 9530, 9550(Storm2)
Description:
Go Daddy is a provider of domain registration and Internet hosting services to U.S. companies, is currently the world's largest domain registrar. Go Daddy also provides an independent IP, SSL certificates, to help clients build their own e-commerce site. Is estimated that there are many career overseas owners have purchased the domain name, if you purchase a domain name in the Go Daddy and are using a BlackBerry, then GDBlackBerry will greatly facilitate the management of your domain name.
GDBlackBerry directly on the BlackBerry allows users to manage their own domain name, of course, the assumption that users of Go Daddy, users can search and register domain names, managing the current domain names, access Mobile Mail, manage e-mail and hosting options and so on.