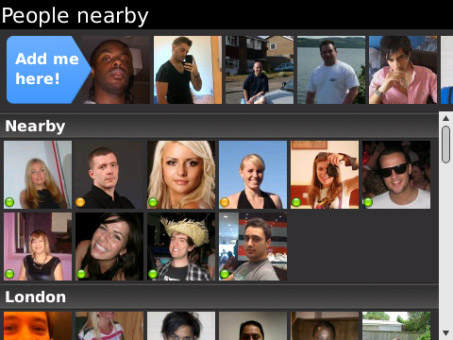 Tag:
rim
Badoo
Overview :
Badoo is a global social networking websites to help users meet new friends in the adjacent area. Badoo was born in London in 2006, it not only covers the function that the powerful social networking websites , and provide users with all kinds of games and tools to help them get more attention and expand community.
One of the biggest advantage of Badoo is to let the user directly control their number of spectators. Use Badoo patent system, the user can immediately activate various kinds of functions, won by the strong function of personal information, including the function that instant messaging, lightning upload photos Video and display the visitor information.

File Size: 4.1 MB
Required Device Software Operating System: Operating System: 4.2.1 or higher
Model:
8330, 8350, 8520, 8900, 8980, 9000, 9100, 9105, 9300, 9330, 9350, 9360, 9370, 9380, 9500, 9520, 9530, 9550, 9630, 9650, 9700, 9780, 9790, 9800, 9810, 9850, 9860, 9900, 9930

Description:
Badoo is a social network where you can meet new people. With over 150 million users, Badoo is great for chatting, making friends, sharing interests, and even dating! It's free and easy to use. Find new people near you now! Want to have lunch with someone new? See who's in the same nightclub? Date or find love? Or simply chat with someone nearby? Try Badoo now! You must be at least 18 years old to use this service.


i hope you like it.