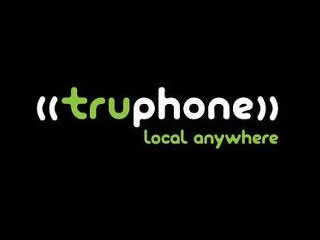 Tag:
Truphone
Overview :
Truphone v1.2.5 for blackberry apps download
Description:
Truphone works alongside your existing domestic service provider, but reduces international call costs significantly but routing the international part of your call over the Truphone network.
The benefits of Truphone for the BlackBerry include:
• Massive savings on international calls – our rates start at just 1.2p/1.8c a minute!
• Simple calling process
• Easy to install
• Pay as you go – so no tie-ins or lengthy contracts
• We give you initial call credit for free, to get you started
So, if you are looking to save money on international calls, give Truphone for the BlackBerry a try. It's FREE to download, and simple to install and use.
How does it work?
When you dial an international number we'll ask you if you want to make the call with Truphone. Then we'll route your call over the internet, saving you money. You pay the cost of a local call in your home country plus our incredibly low worldwide rate (start from just 1.2p/1.8c a minute) for the international part of your call. EASY!
Truphone for the BlackBerry works in 33 countries, to see the list of countries visit:-
http://www.truphone.com/pdf/Truphone_Anywhere_countries.pdf
Model:
Blackberry 81XX Series (240*260) Pearl Devices Models: 8100, 8110, 8120, 8130/Blackberry 82XX Series (240*320) Pearl Flip Devices Models: 8200, 8220, 8230/Blackberry 8350i (320*240) Related Devices Model: 8500, 8520, 8530, 9300(Kepler)/Blackberry 83XX Series (320*240) Curve Devices Models: 8300, 8310, 8320, 8330 / Blackberry 87XX Series (320*240) Devices Models: 8700c, 8700r, 8700f, 8700g, 8703e, 8707, 8707g, 8707v .etc /Blackberry 88XX Series (320*240) Devices Models: 8800, 8820, 8830 .etc /Blackberry 89XX Curve Series (480*360): 8900(Javelin), 8910(Atlas), 8950, 8980/Blackberry 90XX Bold (Onyx) Series (480*320) Devices Models: 9000, 9020(Onyx)/Blackberry 96XX Tour (Niagara) Series (480*360):9600, 9630, 9650(Tour2), 9670, 9700(Bold2), 9780 /Blackberry 95XX Storm Series (360*480):9500, 9510, 9520, 9530, 9550(Storm2), 9800(Torch)/Blackberry Pearl 3G Series (360*400) Devices Models: 9100, 9105