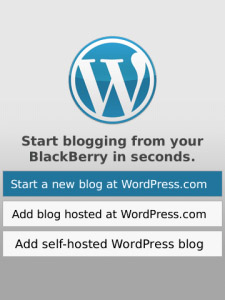 Tag:
9800 apps
WordPress
Overview :
WordPress v1.6 for BlackBerry 9800 apps
size: 758 kb
Model: Torch 9800 apps

Description:
The all new WordPress for BlackBerry app allows you to write posts, upload photos and videos, edit pages, and manage comments. Both WordPress.com and self-hosted WordPress (2.9.2 or higher) sites are supported. Download the app and start blogging on the go in no time.
For support, please visit: http://blackberry.forums.wordpress.org/
NOTE: If you experience problems after the upgrade, please look at the FAQ: http://blackberry.wordpress.org/faq/

Try it, you won't regret it!