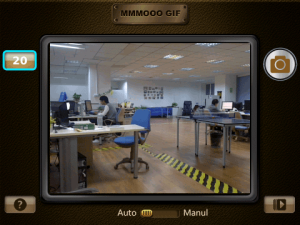 Tag:
MMMOOO
Animation
pic
Overview :
free DIY funny animation pic v1.0.2 for MMMOOO apps
size: 1.9 MB
Model: Blackberry 89XX Curve Series (480*360): 8900(Javelin), 8910(Atlas), 8930, 8950, 8980/Blackberry 90XX Bold (Onyx) Series (480*320) Devices Models: 9000, 9020(Onyx)/Blackberry 96XX Tour (Niagara) Series (480*360):9600, 9630, 9650(Tour2), 9700(Bold2), 9780, Dakota, Apollo /Blackberry 95XX Storm Series (360*480):9500, 9510, 9520, 9530, 9550(Storm2), 9570(Storm3), 9800(Torch), Torch2/Blackberry Pearl 3G Series (360*400) Devices Models: 9100, 9105, 9670(Style)/Blackberry 99XX (OS 7.0) Series (640*480) Devices Models: 9900, 9930

Description:
★★The killer app is here!!! MMMOOO Gif enables you to DIY the most funny/amazing gif animation pic. Telekinesis, Flying, breakthrough a wall... are a piece of cake! With MMMOOO gif, you will be the most amazing magician! And now you could sharing your amazing gif pics via BBM! (Please update your BBM to 6.0 to experience this feature!)
Case Study:
1. Use MMMOOO Gif to create a funny animated gif pic such as Telekinesis, and share it with your friends;
2. Make a gif pic and upload it to your social network;
3. Make a micro video record your life and share it, for animated gif pic only take a small space and easy to send.
Changelog in 1.0.3:
★Now you could sharing your amazing gif pics via BBM. (Please update your BBM to 6.0 to experience this feature!)
Features:
1. Powerful amazing making machine, really funny;
2. 2 modes for picture shot, guarantee for more materials;
3. 10+ Effects;
4. 6 modes for DIY;
Promotion: Get full version for free! Please leave your encouraging review at App World and email us with subject: "MMMOOO Gif" and your PIN, we will help you to register. :)