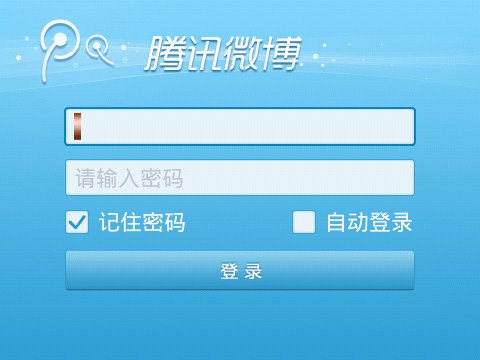 Tag:
Weibo
Tencent
QQ
Overview :
free Tencent Weibo v2.1.0 for blackberry apps
OS 5.0,6.0,7.0
size:1.82 MB
Model: Pearl 9100 3G, Pearl 9105 3G, Curve 8520, Curve 8530, Curve 8900, Curve 8910, Curve 8980, Bold 9000, Curve 9300 3G, Curve 9330 3G, Tour 9630, Bold 9650, Style 9670, Bold 9700, Bold 9780, Bold 9788, Curve 9350, Curve 9360, Curve 9370, Storm 9500/9530, Storm2 9550/9520, Torch 9850/9860, Torch 9800, Bold 9790, Torch 2 9810, Bold 9900/9930, 9981

Description:
Tencent Micro Blog V1.0.0 BlackBerry®
Tencent MicroBlog V1.0.0 is a mobile phone app specialized for BlackBerry® Platform. Following by the traditions of BlackBerry®, it brings the most particular mobile communicating expericences to you. Sharing and acquiring news with your friends, recording the inspiration in your life anywhere, anytime. Spreading a warm affection, shareing the wonderful moments ---- Tencent MicroBlog is always with you.
Support both photo uploading and local pics uploading, share notes & images immediately;
Page button, menu,shortcut combined together, easy to operate;
Forwarding, chating, commenting, collecting functions;
Checking all forwardings & comments for a single broadcast;
Support different network, includes Wap, Net, Wifi, Bis, Bes;
Support Multi Account Login, Account Memory, Auto Login.