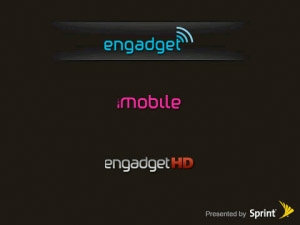 Tag:
bold
curve
tour
Engadget
Overview :
free Engadget v1.2.0 for blackberry bold apps
Model:
Blackberry 82XX Series (240x320) Pearl Flip Devices Models: 8200, 8220, 8230/Blackberry 8350i (320*240) Related Devices Model: 8500, 8520/Blackberry 83XX Series (320*240) Curve Devices Models: 8300, 8310, 8320, 8330 / Blackberry 87XX Series (320*240) Devices Models: 8700c, 8700r, 8700f, 8700g, 8703e, 8707, 8707g, 8707v .etc /Blackberry 88XX Series (320*240) Devices Models: 8800, 8820, 8830 .etc /Blackberry 89XX (Javelin) Curve Series (480*360): 8900/Blackberry 90XX Bold (Onyx) Series (480*320) Devices Models: 9000, 9020(Onyx)/Blackberry 96XX Tour (Niagara) Series (480*360):9600, 9630, 9700(Bold)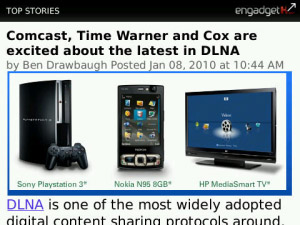 Description
Engadget is the definitive source and final word for news on gadgets and technology. The site's team of expert editors and columnists cover the world of consumer electronics with unmatched passion and an obsessive attention to detail. From the latest smartphone news, to reviews and hands-on looks at laptops, HDTVs, gaming, and more, Engadget brings you all the tech news you need.