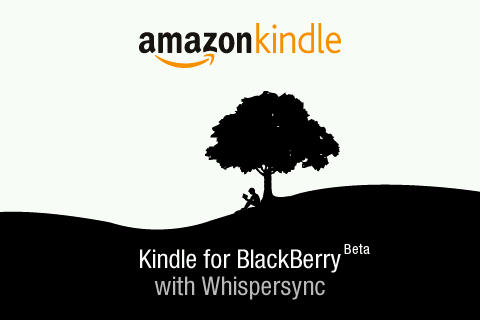 Tag:
Amazon
9700 apps
Kindle
Overview :
free Amazon Kindle for blackberry apps download
Model:
Blackberry 8350i (320*240) Related Devices Model: 8500, 8520/Blackberry 89XX Curve Series (480*360): 8900(Javelin), 8910(Atlas)/Blackberry 90XX Bold (Onyx) Series (480*320) Devices Models: 9000, 9020(Onyx)/Blackberry 96XX Tour (Niagara) Series (480*360):9600, 9630, 9650(Tour2), 9700(Bold) /Blackberry 95XX Storm Series (360*480):9500, 9510, 9520, 9530, 9550(Storm2)
Description:
Read more than 400,000 Kindle books on your mobile phone with the Kindle for BlackBerry free application. No Kindle required. Already have a Kindle ? With Whipsersync, you can access your library of Kindle books, notes, marks, and more !
Read Kindle Books on Your BlackBerry
* Get the best reading experience available on your BlackBerry. No Kindle required
* Access your Kindle books even if you don't have your Kindle with you
* Automatically synchronizes your last page read and annotations between devices with Whispersync
* Create bookmarks and view the annotations you created on your Kindle, computer, or other Kindle-compatible mobile device
Shop for Books in the Kindle Store
* Search and browse more than 400,000 books, including 101 of 112 New York Times® Best Sellers.
* Find New York Times Best Sellers and new releases for $9.99, unless marked otherwise
* Get free book samples - read the first chapter for free before you decide to buy
* Books you purchase can also be read on a Kindle, computer, or other Kindle-compatible mobile device
* Kindle newspapers, magazines, and blogs are not currently available for Kindle for BlackBerry
* Kindle for BlackBerry is available to U.S. customers only