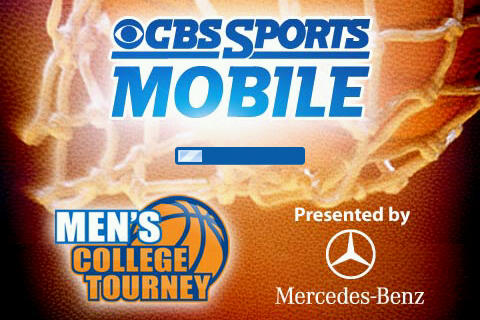 Tag:
Sports
CBS
Tourney
Overview :
Model:
Blackberry 82XX Series (240x320) Pearl Flip Devices Models: 8200, 8220, 8230/Blackberry 8350i (320*240) Related Devices Model: 8500, 8520/Blackberry 83XX Series (320*240) Curve Devices Models: 8300, 8310, 8320, 8330 / Blackberry 87XX Series (320*240) Devices Models: 8700c, 8700r, 8700f, 8700g, 8703e, 8707, 8707g, 8707v .etc /Blackberry 88XX Series (320*240) Devices Models: 8800, 8820, 8830 .etc /Blackberry 89XX Curve Series (480*360): 8900(Javelin), 8910(Atlas)/Blackberry 90XX Bold (Onyx) Series (480*320) Devices Models: 9000, 9020(Onyx)/Blackberry 96XX Tour (Niagara) Series (480*360):9600, 9630, 9650(Tour2), 9700(Bold) /Blackberry 95XX Storm Series (360*480):9500, 9510, 9520, 9530, 9550(Storm2)
Description:
CBS Sports Tourney lets you follow the CBS Sports Tourney Live Scores, Real Time Tournament Bracket, Box Scores, Breaking news headlines.
Get FREE complete coverage of all your favorite sports - College Basketball, NBA, NHL, and more!
The CBS Sports Mobile app delivers up-to-the minute sports news – featuring live college hoops, NBA, NHL, MLB, NFL, and college football scores, play-by-play and breaking news, plus results from major golf, tennis, and auto racing events.
Into fantasy baseball? With the CBS Sports Mobile app, you can log in and have complete control of your CBSSports.com fantasy teams. Check scores, set lineups, and even add/drop players! Plus, enjoy the benefits of exclusive commentary and video advice from trusted CBSSports.com experts.
Key Features:
Enjoy immediate, easy-to-access sports news on your iPhone and iPod Touch.
Access complete coverage of MLB, NFL, Golf, College Football, NBA, NHL, College Basketball, Auto Racing and Tennis.
Control your CBSSports.com fantasy football and fantasy baseball teams, including real-time fantasy score updates. Update your personal team and league, adjust your line-up, get breaking 'my player news'.
Follow live games with graphical GameCenters, which give up to the minute play-by-play, box scores and stats.
Personalize your app to feature scores and headlines from your favorite teams.
Watch videos including game previews, analysis, interviews and more.
Made by: http://cbssports.com/