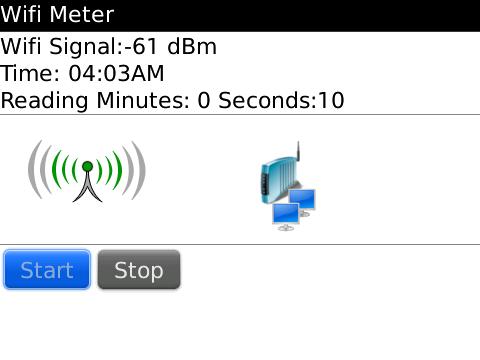 Tag:
Wifi-Meter
Overview :
Model:
BlackBerry: 9570, Bold 9000, Bold 9650, Bold 9700, Bold 9780, Curve 8330, Curve 8350i, Curve 8520, Curve 8530, Curve 8900, Curve 8910, Curve 8930, Curve 8980, Curve 9300 3G, Curve 9330 3G, Storm2 9550/9520, Style 9670, Torch 9800
Description:
WiFi meter is a useful tool that measures WiFi signal strength, displays the details of the signal, and has a WiFi port scanner utility for security testing. Instead of carrying a laptop for simple WiFi network testing, most of the WiFi tests can be run straight from the BlackBerry. Light, simple, and efficient is our idea, and WiFi-Meter allows testing without the extra baggage!
Post Installation:
On the first run the device may ask you if you want to grant this application a permission. Select "Allow"
Note: Failure to grant permission will not let the application run.