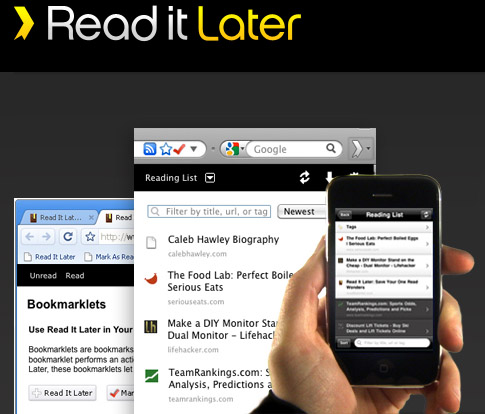 Tag:
Read it Late
Overview :
free Read it Later apps for blackberry download
Read it Later is a multi-platform sync & offline web page reading tools. Read it Later the use of very simple: "One key to save the desired page -> sync to the server -> view on different devices, " when we usually visit the website Experience is worth a moment too late or collection of pages you can read through the Read it Later to save to the cloud, for future reference. This application includes a PC browser extensions, mobile client and web version.

PC support for browser extensions already flourishing Firefox, Chrome, there is a veteran of the IE, Safari, Opera; mobile client is covered by the iPhone, Android, and BlackBerry, covering the foreign mainstream mobile phone system. Described according to their official website looks like being a small team work, not the company of the operation, the update is not frequent, but wins in the stability and ease of use is very good. And compared with other well-known cloud synchronization tools, Read it Later highlights are: simple. Simple and quick. Whether the software interface / operation / philosophy is very good, I believe that after the trial you will be your resident application on the phone.
Reference to Mobile2.0 more descriptive text
Firefox chrome can easily meet your pc and a variety of mobile devices sync.
After installing the software icon is not just in the browser's menu bar to add and read one more option. Function relative to other platforms is still very primitive. But the above does not affect my bb sync.