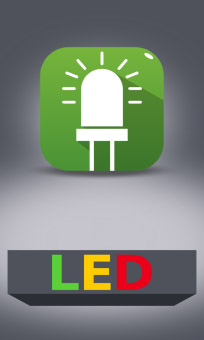 Tag:
Color LED
Overview :
FREE Color LED for BlackBerry 10 apps
Version: 1.0.0.1
File Size: 1 MB
Model: Blackberry Dev Alpha, Blackberry Z10, Blackberry Z15, Blackberry Z30, Blackberry A10, Blackberry Q30, Blackberry Q10, Blackberry Q5, Blackberry P'9982
Description:
Color LED application with Headless support for BlackBerry® 10. It allows you to Customize Led color for Incoming calls, Missed Calls, SMSes, emails, Pin Messages. You can also assign different led color for individual contacts, which notify you for SMS, Email and PIN Message. You can choose LED color from 100 different color combinations.
Color Led is also supports different Profiles like "Sleep Mode", "Meeting Mode" and "Daily Scheduler". If you do not want to be disturbed with the ringtone or vibrate, you can turn on Profile and set LED Color.
Features:
Support 100 LED Colors.
Easy to add or create new contacts Create group for SMS and set LED Color.
Multiple profile for different purpose- Sleep Mode, Meeting Mode, Daily Schedule.