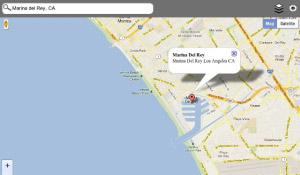 Tag:
Maps Search
Overview :
Free Maps Search v1.1 for playbook applications
Required Device Software:
Tablet: 1.0.0 or higher
Description:
Simple to use Search tool for Google Maps helps you find local addresses, businesses, coffee shops and restaurants. Enjoy full screen experience of Google Maps along with BlackBerry® PlayBook™ built in pinch zoom. Built using the latest Google Maps API which is especially suited for mobile enviroments.
**This app will be among top sellers for a while -- PlayBookDaily.com**
**Best Implementation of Pinch Zoom**
**Includes Traffic View!!**
**LOVE THIS APP? Then get the FULL VERSION today! Full version includes Driving Directions, Places Search and much much more**
Free Version Features:
-Search for address
-Dynamic GPS
-Pinch Zoom
-Maptypes: Map, Satellite, Terrain
-Search word Autocomplete
-Traffic layer, Bicycle layer
Clarifications and Workarounds:
-When searching for address enter address, city and state such as 'Los Angeles CA' or '300 Grand Ave, Los Angeles, CA'
-GPS location fix may take time depending on your location
**Please Note: Usage of this app is based on Google Maps terms of use.
Please send your suggestions and comments to s.center24@gmail.com

MapSearch for Google Full Version is Available in BlackBerry App World Here.