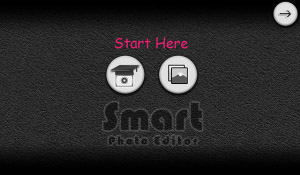 Tag:
PlayBook
Overview :

Neuman let us know about Smart Photo Editor for PlayBook that offers lots of cool features including over 40 effects.
Take photos, edit photos, apply effects and save back to your playbook. Smart Photo Editor, the popular photo editing application is now on your playbook.
Features:
Editing: Crop, Rotate, Adjust brightness, contrast, saturation, blur, sharpen and hue.
Saving: Save to your camera pictures.
More than 40 Effects:
Color Sketch, Cartoon, Outline, Smudge, Wave, Poster, Scatter, Halftone, Color Halftone, Sketch, Sepia, Simple Sketch, Crayon, Neon, Histogram, Edge, Edge Sob, Emboss, Static, Solar, Smear Crossed, Rays, Black & White, Black & White Negative, Glow, Negative, Water Horizontal, Water Vertical, Rainbow, Pop Art , Pencil Color and Snow