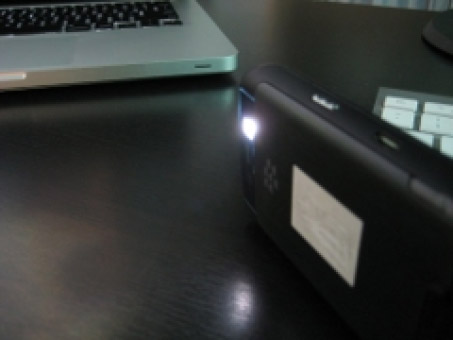 Tag:
Flashlight
Overview :
S4BB Limited has released an all new update for Flashlight Pro for BlackBerry® 10. The new update comes with a beautiful, redesigned user interface and gives you the option to choose between constant and strobe light. Just turn the wheel to increase or decrease the strobe effect.

File Size: 12 MB
Required Device Software Operating System: 5.0.0 or higher
BB10 Smartphone: 10.0.0 or higher

Description:
Flashlight Pro allows you to use your BlackBerry® as a flashlight and emergency Morse-device.
- Flashlight goes on right when you open the app!
- Uses both the camera light and screen light as a flashlight.
- Camera light will never turn off! No time limit!
- Sets the brightness of the screen-light to full brightness for extra lighting.
- Useful help screen for quick reference.
- Sends out a SOS Morse Message in an endless loop by turning the camera light and screen light on and off according to the international Morse code.
This product comes with a 30 day value back guarantee. More info: http://s4bb.com/returnpolicy.