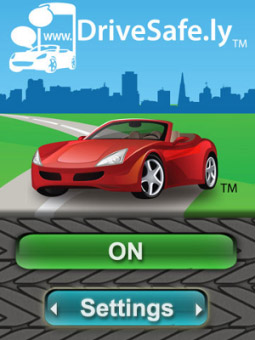 Tag:
DriveSafely
Overview :
DriveSafely Pro v2.207 for bb os6.0+ apps - DriveSafe.ly 2.0 Pro that allows you to send txt responses by voice and use other voice commands such as replaying the message or calling back the sender. Stay connected by listening to your messages without texting while driving or reading emails in your car. Respond by voice, hands-free. DriveSafe.ly is the answer to texting while driving TWD.

Version: 2.207
File Size: 3.93 MB
Required: 6.0.0 or higher
Model: Blackberry 96XX Tour (Niagara) Series (480*360):9600, 9630, 9650(Tour2), 9700(Bold2), 9780, 9790, Dakota, Apollo /Blackberry 95XX Storm Series (360*480):9500, 9510, 9520, 9530, 9550(Storm2), 9570(Storm3) / Blackberry Torch Series: 9800(Torch), Torch2, 9810, 9860/Blackberry Pearl 3G Series (360*400) Devices Models: 9100, 9105, 9670(Style)/Blackberry 99XX (OS 7.0) Series (640*480) Devices Models: 9900, 9930, 9981

-It is free to use DriveSafe.ly
-Automatically plays incoming text SMS and email messages
-Play messages on demand through menu
-Small footprint lightweight app does not slow down your phone
-Customizable auto-response and timeout duration
-Text to Speech and voice recognition powered by www.iSpeech.org Mobile TTS
and ASR API for Developers
How to use DriveSafe.ly:
1. Download DriveSafe.ly from BlackBerry® AppWorld™ or www.DriveSafe.ly from your BlackBerry® Browser
2. Install and Run. Reboot if prompted
3. In your Downloads or Applications folder, click on the DriveSafe.ly icon DriveSafe.ly will launch
4. Agree to DriveSafe.ly TOS after reading, and if you agree
5. Select Continue Using Free you will be on the main DriveSafe.ly screen
6. DriveSafe.ly is now on and will read your text and emails when they arrive
7. To turn off DriveSafe.ly, click the On button, which will change to "Off"
8. Adjust settings by clicking on "Settings"
9. Upgrade to DriveSafe.ly 2.0 Pro for even more features
10. Visit: http://www.DriveSafe.ly/faq for more info
Note:
regular carrier billing SMS charges will apply for both outgoing and incoming messages. Use DriveSafe.ly to listen to SMS, TXT messages, Text messages, Email messages,incoming SMS, auto-reply or auto respond with outgoing SMS. Does not work with BBM, MMS, or other IM clients (AIM, Gtalk, Live, Yahoo messenger, etc) at this time.