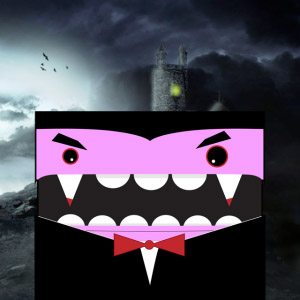 Tag:
9900 apps
Screen Munch
Overview :
Screen Muncher Pro v3.4.0.4 apps for blackberry free download
OS 4.6,4.7,5.0,6.0,7.0
size:625kb
model:Pearl Flip 8220, Pearl Flip 8230, Pearl 9100 3G, Pearl 9105 3G, 8800, 8820, 8830, Curve 8900, Curve 8910, Curve 8980, Bold 9000, Curve 9300 3G, Curve 9330 3G, Tour 9630, Bold 9650, Style 9670, Bold 9700, Bold 9780, Bold 9788, Curve 9350, Curve 9360, Curve 9370, Storm 9500/9530, Storm2 9550/9520, Torch 9850/9860, Torch 9800, Curve 9380, Bold 9790, Torch 2 9810, Bold 9900/9930, 9981
Description
★ SPECIAL VAMPIRE EDITION - Now with BBM™! ★
The world-famous Screen Muncher™ has an alter ego - the blood-sucking vampire known as Count Munchula™!
"Munch" your BlackBerry® screen and capture it as an image to post directly to Twitter, share through email, or save for later! Screen Muncher™ lets you capture anything you see on your BlackBerry® screen just like a desktop "print screen" on a PC.
This funny, cute and useful FREE app includes a very special "Count Munchula" sound effect, animation and vibrates every time you Munch a screen!
Use Screen Muncher to:
* Munch BlackBerry® Messenger BBM conversations and post them directly to Twitter! (other copy-cat apps can't do this!)
* Munch funny or stupid late-night messages to save or share with friends
* Munch your favorite Facebook, WhatsApp, Foursquare, Twitter, or other message, social network post, status or pic
(tip: assign to convenience key!)
* Munch and save an image that you normally wouldn't be able to from a web site like Facebook
* Munch your BlackBerry® theme and show it off to friends
* Munch a map from Google Maps, BlackBerry® Maps, etc. so you can use it later for directions
* Munch a recipe you got online to refer to later
* Munch your calendar and send it to your friends
* Munch a game level you've achieved or scoreboard you reached and post it
* Munch a frame in a music or YouTube or other video
PRO TIPS!
* Grab the full/paid version of Screen Muncher to be able to make discreet Munches by turning the sound off!
* http://appworld.blackberry.com/webstore/content/11869
* To Munch a browser screen/web page, assign Screen Muncher to a convenience key
* Assign Screen Muncher to a BlackBerry® convenience key and you can easily and quickly Munch ANY screen including web pages, Facebook, Foursquare, your home screen, and anything else!
* Go here to see a video on what Screen Muncher can do! http://www.youtube.com/watch?v=OJrFgCjBQoA
THE FULL/PAID VERSION OF SCREEN MUNCHER LETS YOU:
* Customize Screen Muncher color - 11 to choose from!
* Customize Munch sound - 8 to choose from!
* Remove the Screen Muncher watermark
* Turn the sound off to make discreet Munches when others are around on in quiet places like classroom
To use Screen Muncher:
On any screen other than your home screen you see on your BlackBerry®, just push the BlackBerry® icon key. Choose "Munch Screen" from the menu and select "Email", "Save" or "Options" button. It's that simple!
Follow Screen Muncher on Twitter! @screenmuncher
Like Screen Muncher on Facebook! www.facebook.com/screenmuncher
* Requires OS 4.6 and above.
* Please leave us a great review if you like Screen Muncher! BlackBerry® PINs posted in reviews are automatically removed by App World.
Screenshot : Screen Capture : Print Screen : Snapshot : Screen Shot : Capture : Twitter : Screen Shot : Munch : Nom : Vampire : Count Dracula : Halloween : Twilight : True Blood : Forever Knight : Vampire Diaries : Buffy

come on. download this blackberry apps for your phone.