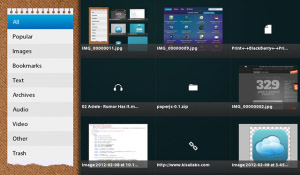 Tag:
Cloudee
Overview :
Cloudee v1.0.0.538 for playbook apps
Required Device Software:
Tablet: 1.0.8 or higher
Description:
Ever needed a quick way to upload a screenshot, share a photo or anything else for the matter?
Introducing Cloudee!
Cloudee is a CloudApp client for the BlackBerry PlayBook. Cloudee allows you to access your files from CloudApp, share them with others and even upload new ones!
* Store files
* Upload screenshots automatically
* Download files from the cloud
* View bookmarks, pictures, stream audio and more... right within the app!
Coming soon:
* Auto upload screenshots
* Auto tweet/pre-fill uploaded screenshots via Blaq for BlackBerry® PlayBook™
Follow @Cloudee_app on Twitter for quick support.