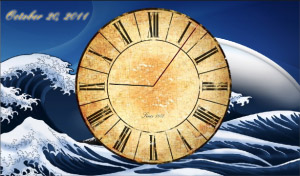 Tag:
Clock
Alarm
Todays
Turner
TeKnologies
Overview :
Todays Alarm Clock v16.5.0 apps for playbook
Required Device Software:
Tablet: 1.0.0 or higher
Description:
Todays Alarm Clock for your BlackBerry® PlayBook™.
****NEW****
* TURN OFF ALARM WITH VOLUME SWITCHES
* More Radio Channels
- TALKING CLOCK & WEATHER FEATURE
- Timezones - Track time around the world!!!
- GPS Location - Update to local settings automatically!!!
- Brightness/Always On Control
- Choice of 8 Elegant Alarm Clock Display Themes
- Choice of Soothing Rain, Jungle and Spa Default Sounds!!!
- Volume Control - Wake up at your own pace!!
- Local Weather, News, Traffic, Radio and Multiple Alarms!!
- RADIO WAKE UP ALARM!!! Wake up to your favorite music!
- Set custom MP3 alarm music!!!!
- Customize your Background Picture!!!!
- QUICK TIMER!!!! Set up alarms in two clicks!!!

TURNER TEKNOLOGIES
support@turner-tek.com