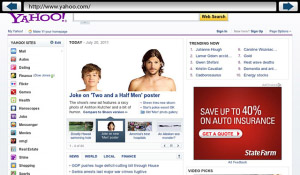 Tag:
PlayBook
SimpleBrowse
Overview :
free SimpleBrowser v1.0.1 apps for bb playbook
Required Device Software:
Tablet: 1.0.6 or higher
Description:
If you find yourself wishing SimpleBrowser had things like bookmarks, or resuming from your last open page, then please check out SimpleBrowserPlus!
SimpleBrowser Features:
-----------------------
Want to browse the web with nothing else on the screen?
Tired of your PlayBook going to sleep while you're trying to stream media from the browser?
This is just the app you've been looking for then!
Think of it as your second web browser that you can bring your media up in and still continue to use the standard web browser without interrupting your music.
SimpleBrowser is just that, a simple interface for browsing the web. You get the benefit of being able to browse a website without anything else on the screen, just a nice 1024x600 window into the web.
In addition SimpleBrowser is a media friendly browser, you can open up any website you would like and the PlayBook will NOT enter standby mode. As long as your PlayBook is set to "Showcase" in the settings screen general tab, and SimpleBrowser is being displayed on the screen, the PlayBook will remain on.
The menu bar can be displayed and hidden with a swipe down on the top bezel.

RELEASE HISTORY
---------------
1.0.1 - Initial Release