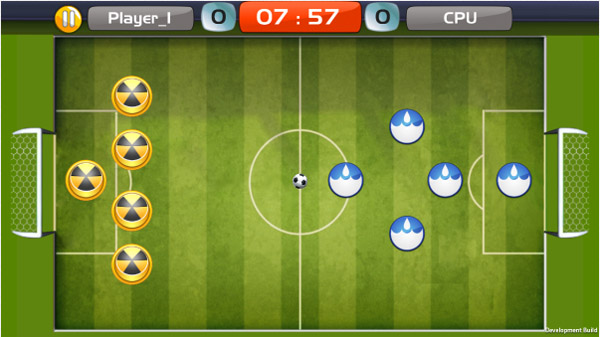 Tag:
blackberry 10 games
Finger Soccer
Overview :
Finger Soccer v1.0.0.1 for blackberry 10 games
Do you like soccer games? This game is for you!
Finger Soccer is a awesome football game that can be played as a single player (player vs AI) or 2-Players (two players on a same device). Players can select and drag on their units to adjust the power and direction of the shoot. There is also plenty of defensive and offensive formation available to play the game with tactics and strategy.
Features:
- 2 Modes : Single Player and Two Players
- 5 Formations: 1-2-2, 1-3-1, 1-2-1-1, 1-4-0, 1-1-3
- Duration : 3-5-8 Minutes
Supported Devices:
BlackBerry Classic
BlackBerry Leap
BlackBerry Passport
BlackBerry Passport Silver Edition
BlackBerry Q10
BlackBerry Q5
BlackBerry Z10
BlackBerry Z3
BlackBerry Z30
Porsche Design P9982
Porsche Design P9983