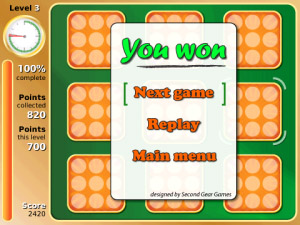 Tag:
95xx games
Three
98xx games
Squared
Overview :
Three Squared Demo for 95xx,98xx games (Touch Edition)
Model:
Blackberry 95XX Storm Series (360*480):9500, 9510, 9520, 9530, 9550(Storm2), 9570(Storm3), 9800(Torch), 9810/9850/9860(Torch2)

Description:
Exercise your brain with this entertaining color-matching game. Race against the clock to fill the boards with marbles of the same color. Great game for all ages. This demo is limited to 15 levels only.