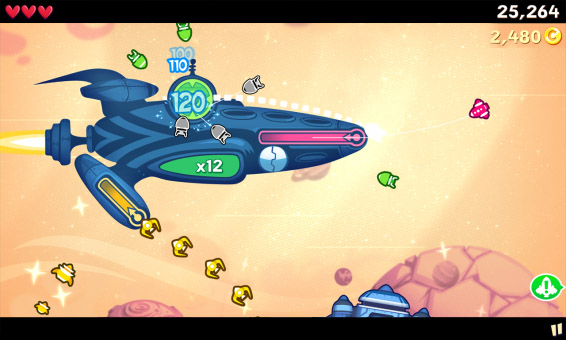 Tag:
BB 10
Overview :
Aviation administrator is playey by everybody? the player needs to arrange all directions of various aircraft route, let them go into our own apron in turn. The EA recently released a similar game, named Flight Control Rocket. The purpose of the game is to get the space shuttle go into the carrier. Game is priced at $2.99 and provides a wide range of models and levels, the picture is another kind of style.The friends who Like this kind of game can have a try, anyway, aviation administrator can't let me stop to play.

File Size: 15 MB
Required Device Software Operating System: 10.0.0 or higher

Description:
Flight Control Rocket is the next evolution of Firemint's genre-defining #1 hit, Flight Control. Leave the terrestrial skies of Earth and venture into a whole new galaxy of adventure, action, and addictive path-drawing gameplay!
SIMPLE GAME, STELLAR CONTENT
• The classic Flight Control experience with a retro Sci-Fi-inspired flavor and pace
• 15 spacecraft with unique abilities and characteristics
• Thrilling game modes such as the fast-paced Infinity and the expansive Odyssey
• A cast of quirky robots with special powers that help boost your score
UNLIMITED FUN
• Unlock a near-endless number of stages and venture to the farthest frontiers…
• Multiple lives means one collision isn't the end of your journey
• Keep your fleet fully stocked with goodies from the Shop
• Compete with the galaxy's top captains on the online leaderboards
• Claim Game Center achievements that will test your mettle… and that of your Mothership! Prepare to be amazed – your trip through the vast unknown starts now!