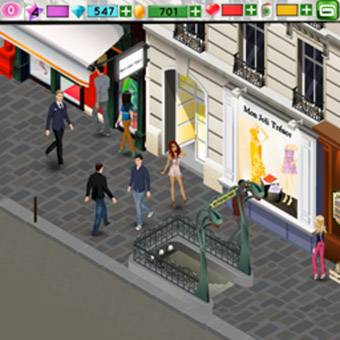 Tag:
Gameloft
Fashion Icon
Overview :
Fashion Icon v5.2 for blackberry games
Version: 5.2
File Size: 1.8 mb
Required: Operating System: 4.5.0 or higher

Description:
As a young girl who just arrived in Paris, it's your dream to make it big in the world of fashion! But first, you'll need to explore the vast city and discover dozens of chic shops, each with their own unique selection of clothes. Create the perfect outfit to wow crowds and make your fashion blog the talk of the town. Make connections by socializing, and maybe find love in the process. Show rivals that you're a diva to be reckoned with in Style Battles. It's all free to play, so there's no reason not to give it a try!