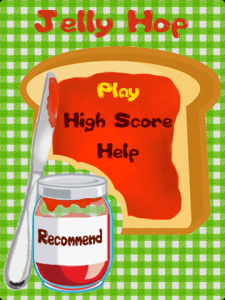 Tag:
99xx
97xx
98xx
Jelly Hop
Overview :
Jelly Hop v1.0.0 for blackberry os5.0,6.0,7.0 games
size: 770 KB
model: Pearl 9100 3G, Pearl 9105 3G, Curve 8520, Curve 8530, Curve 8900, Curve 8910, Curve 8980, Bold 9000, Curve 9300 3G, Curve 9330 3G, Tour 9630, Bold 9650, Style 9670, Bold 9700, Bold 9780, Bold 9788, Curve 9220, Curve 9350, Curve 9360, Curve 9370, Storm 9500/9530, Storm2 9550/9520, Torch 9850/9860, Torch 9800, Curve 9380, Bold 9790, Torch 2 9810, Bold 9900/9930, 9981

Description:
This game is a game of jellies on a bread. The objective of the game is to jump one jelly over another jelly to remove the jelly that was jumped over. The jelly can be jumped over either horizontally, vertically or diagonally to remove other jelly.
You can play in any order and move any jelly as long as the jumping jelly moves into an empty slot adjacent to the jelly being jumped over. Do this until there is only one jelly remains on the bread. If you will do this, you will win the game. And if there are more then one jelly on the bread, and you don't have any move left, then you will loose the game.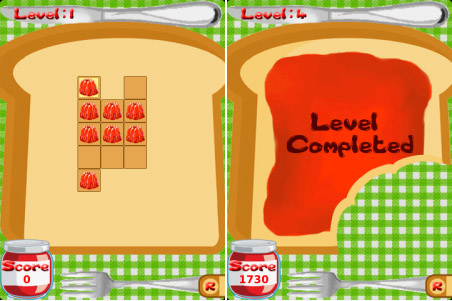 If you like the bb games, Please share to your friends!