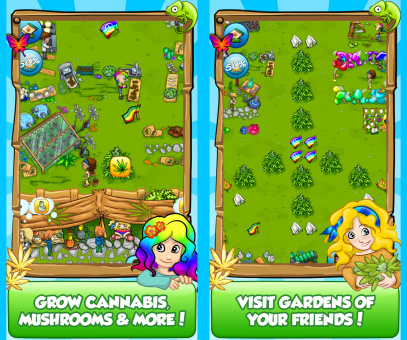 Tag:
Garden
Weed
Overview :
free Garden of Weed 15.0.8.1 for blackberry 10 games
Have you ever dreamed of escaping society and grow your own weed on a
remote farm? With Garden of Weed you can live the stoners dream.
Design your own little ganja firm by growing your first strains
from hemp seeds. Create workshops to process them to marihuana or dope and provide them to your rasta friends and neighbors. And when you're exhausted at 420 just lean back and watch your helpers do all the work… when they are not smoking a joint again.
Garden of Weed was a nice little hippie village in Colorado. It was
love, peace and happiness as cannabis was just legalized here. One evil
police man however decided to take matters into his own hands and raided
the pot grow ops and burned the whole ville down. Now we trust in you to
take on your destiny as a pot farmer and become the new ganja tycoon.
Features in this simulation game
✓ Lovely handdrawn characters and graphics
✓ Grow ganja, mushrooms and coffee plants
✓ Build workshops for bongs, joints and bud trimmers
✓ Visit villages and gardens of your friends
✓ Offline play available
Note: This app is for entertainment purposes only. Cannabis and other
drugs are not yet legalized in most countries. Stick with the virtual
game and have fun: savely.
Still reading? Try now!
Supported Devices:
BlackBerry Passport
BlackBerry Q10
BlackBerry Q5
BlackBerry Z10
BlackBerry Z3
BlackBerry Z30
PlayBook
Porsche Design P9982
Porsche Design P9983