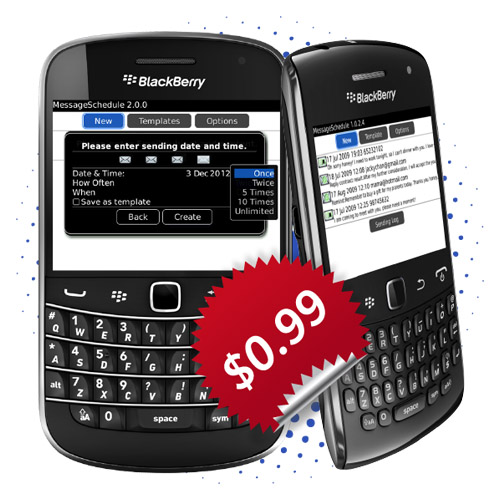 Tag:
s4bb
MessageSched
Overview :
This weekend S4BB Limited has a special offer for all BlackBerry® Legacy OS users: MessageSchedule is on discount for just $0.99.
MessageSchedule allows users to prepare and schedule emails & text messages in advance, to have them delivered automatically at a set date and time! To quickly schedule emails or text messages, templates can be created within the app. In addition, MessageSchedule provides records of the total number, cost and size of all emails and text messages sent via the application. Simplify the way of sending your messages today!
Head over to BlackBerry World™ to download Message Schedule today!
Message Schedule is compatible with BlackBerry® Legacy OS devices and can be downloaded at BlackBerry World™.