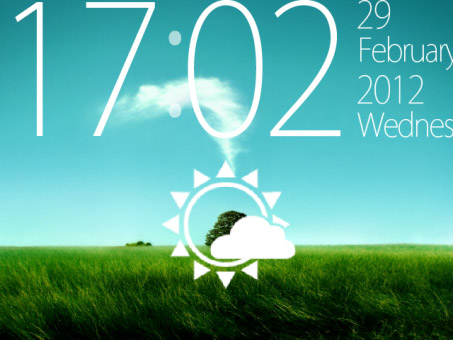 Tag:
ZappClock
Overview :
ZappClock 1.6.9 - Slide Lock Screen with Alarm and Weather -- This is the best desk-clock and lockscreen app for BlackBerry®.
Version: 1.6.9
File Size: 1 MB
Required: 6.0.0 or higher
Model: Blackberry 96XX Tour (Niagara) Series (480*360):9600, 9630, 9650(Tour2), 9700(Bold2), 9780, 9790, Dakota, Apollo /Blackberry 95XX Storm Series (360*480):9500, 9510, 9520, 9530, 9550(Storm2), 9570(Storm3) / Blackberry Torch Series: 9800(Torch), Torch2, 9810, 9860/Blackberry Pearl 3G Series (360*400) Devices Models: 9100, 9105, 9670(Style)/Blackberry 99XX (OS 7.0) Series (640*480) Devices Models: 9900, 9930, 9981
Description:
It has gorgeous design for your desk. If it will rain or snow, you can be notified by 'check your umbrella' feature!
Also It provides slick lock screen feature. (slide to unlock)
Also you can share weather information with bbm.
Free wallpapers are here : http://ildoo.net/zappclock-gallery/
Also you can upload nice one.
Just see screenshots and enjoy with this nice app!
Features:
-Lockscreen Feature
-Custom backgrounds
-Different background picture for specific time
-4-days weather forecast
-unlimited multi-alarm with custom sound
-'Check your umbrella' feature
-quick timer