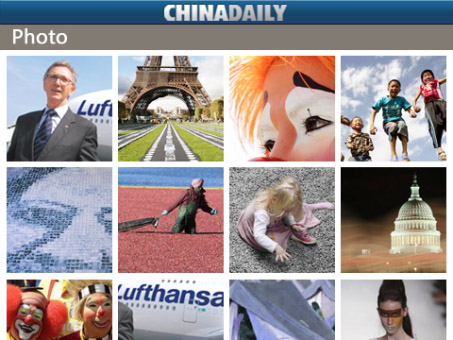 Tag: China Daily
Overview :
China Daily for playbook applications free download.



Features:
1. Article reading experience with more space
2. Simple navigation – view pictures and articles quickly
3. Article-sharing – email the articles or photos you want to share to your
friends
4. Customize your display by selecting your favorite news categories

The apps is free, and support BlackBerry Playbook.